News
LED VirusKill based at Lyngby/Denmark and LOEWE BIOSECURITY from Hamburg/Germany (with its maritime partner company LOEWE MARINE) have signed an exclusive partnership agreement in order to join forces for the the sales and marketing activities for the LED UV-C disinfection handheld "puriZAP" in Europe and other selected geographies where LOEWE BIOSECURITY & LOEWE MARINE already[…]
Two companies from northern Germany are garnering attention with their proactive stance amid the push to beat the coronavirus: Bremen's LOEWE MARINE GmbH & Co. KG, owner of LOEWE BIOSECURITY, and the TREOX Group from Landesbergen.
Zurück
Nächster Schritt
HYGIENE ENGINEERING

by

LOEWE BIOSECURITY
The LOEWE BIOSECURITY SIEGEL
As one of the world's first companies to be endorsed by the RINA Biosafety Trust Certification, LOEWE BIOSECURITY develops highly effective disinfection strategies for new hygiene standards.
We advise, train and carry out on-site hygiene and disinfection services, certified by our LOEWE BIOSECURITY SIEGEL.
In this way, we achieve the greatest possible hygiene safety for you, so that your guests, customers, partners and employees can benefit from an increased sense of well-being!
HYGIENE ENGINEERING BY LOEWE BIOSECURITY stands for:
– holistic assessment of the current situation
– individual development and sustainable implementation of highly effective hygiene strategies
– use of state-of-the-art, pioneering technologies
– resource, time and cost efficiency!
The LOEWE BIOSECURITY SIEGEL guarantees:
– competence development of your staff
– concrete development of recommendations for direct implementation
– increased employee motivation
– Compliance with correct procedures
Benefit from:
– maximum hygiene safety
– significant cost reduction for your disinfection procedures
– improved public image
We are:
– Graduate Engineers & Hygiene Engineers
– state-certified and recognised disinfectors
– hygiene representatives in the health care sector
We are looking forward to hearing from you for more detailed information and will be pleased to prepare your individual offer for the LOEWE BIOSECURITY SIEGEL.
Our story
LOEWE BIOSECURITY is your expert partner for
disinfection of surfaces, air and water without alcohol and without petrochemicals.

Certified and authorized hygiene and disinfection advice - on- and offshore!
expert partner for biosecurity
Today's LOEWE BIOSECURITY emerged from the "Disinfection on Board" department of LOEWE MARINE, a shipbuilding supplier company established in the maritime sector, which was founded at the end of 2018.

In mid-2019, this department was then renamed "BIOSECURITY" in order to adequately take into account the meanwhile international customers who were interested in this subject area and who were supplied with the name.

Until the end of 2019, the "Biosecurity" department of LOEWE MARINE was only active as a dealer of hand and surface disinfection products.

The increasing interest of customers on board but also on land and the increasing interest of customers in more extensive disinfection procedures made the logical step to found a separate company and to expand this with a service area.

Founded at the beginning of 2020, today's LOEWE BIOSECURITY UG is now a company that has positioned itself professionally in the field of hygiene and disinfection and supplies, advises and accompanies customers in the disinfection business in both maritime and land.

State-authorized disinfectors and hygiene consultants in the healthcare sector advise customers on land and at sea in the current pandemic situation, and in the case of acute outbreaks of infection, but also in the prevention area on site.

If necessary, this also includes the professional implementation of all kinds of disinfection measures.

The trained and certified employees of LOEWE BIOSECURITY carry out surface disinfection, spray disinfection, circulating air disinfection and various other disinfection processes such as whole-room fumigation with pioneering ozone technology or UV-C technology.

LOEWE BIOSECURITY meanwhile serves three large portfolio areas:

• Disinfectants, products and accessories
• Surface, whole room, air and water disinfection service on site
• Individual hygiene and disinfection advice, training and implementation on site.
• Disinfectants, products and accessories

• surface, whole room, air and water disinfection service on site

• Individual hygiene and disinfection advice, training and implementation on site
For you we have documented one of our Hotel HYGIENE ENGINEERING cooperations with a short video:
Benefit from the advantages of our LOEWE BIOSECURITY HYGIENE SEAL
We are one of the first companies worldwide to be awarded the RINA Biosafety Trust Certification
As an HGK supply and service partner, we meet the highest quality criteria and we are also regularly audited for compliance:
A selection of our references


Excellent partners in the joint development of highly effective disinfection strategies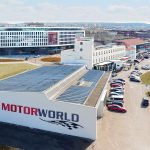 V8 Hotel Motorworld Region Stuttgart
Böblingen
Hotel Kesslermühle
Hinterzarten / Black Forest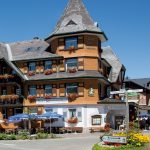 Hotel Schwarzwaldhof
Hinterzarten / Black Forest
Eventschiff Grosser Michel
Hamburg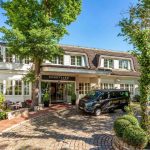 Courtyard Hamburg Airport
Hamburg
COURTYARD DRESDEN
Dresden
my-sylt-urlaub.de
Offer of exclusive holiday homes and holiday flats on the North Sea island of Sylt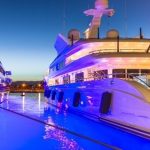 Megayacht owners
please understand that in these cases we are not only protecting the health of our partners, but also their privacy – both are for safety